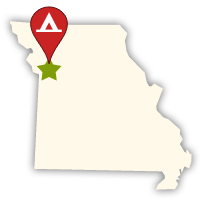 You may already know us from our Campground Reservations and Management Software but we do much more than that. You've landed on an example of the type of ADA compliant websites we've created for many of our customers.
Our website development team has over 40 years of experience in the field. A lot went into the design of our website template and the features that are helping our customers get noticed. We've learned a lot, too, and add new features and functionality on a regular basis at no charge to our customers. And best of all, there are no hosting fees or website update fees to our campground customers when their campground is on our Reservations and Management software!
Features your customer's will love:
Easy to navigate on any device
Information prioritized for travelers in a hurry
Direct link to your online reservations system
Fast!
Under the hood:
Built on WordPress
Search engine friendly
Mobile friendly
Consistently updated for security
Google Analytics setup
Add-ons:
Pricing

Member
---
Website
with
Campground Commander Registration & Management Software
Website: $1,350
Hosting: FREE
Maintenance: FREE
Membership must be purchased first to be eligible for discounted website price.

Non-Member
---
Stand-alone website
without
Campground Commander Registration & Management Software
Website: $1,750
Hosting: $85/month
Maintenance: FREE
Balance due at time of final website approval and before launch.
Pulled in called the phone # and got the spot! And a Great sunset.
Jerry D. Gossel


October 16, 2021
This may be a no frills campground but it's right off I-70...spacious site, the owners were very nice, inexpensive, level sites (perhaps the best we have had in a... read more quick overnight spot), and you could literally walk to Walmart or to get something to eat. We will use this spot again!
J Duncan


April 20, 2021
The park was clean. The spots are level, FHU were easily accessible. A great place to stop for 1 night or a stay.
Rebecca Lequerique


May 11, 2023
This park is right off I-70, easy to access. The staff was very friendly. Walmart is across the street and easy access to several places to eat. ... read more Very good WiFi. Our site was level with gravel. Bathhouse was dated, but clean. Ownership has changed and the name is now Colby RV Park. Would recommend to campers.
TTTsssHHH


May 20, 2022
Uses to be Whistle stop now its Colby RV. New ownership is horrible. Arrived after closing so did late check in but no envelopes to pay so planned... read more to pay in morning as we have done at many other campgrounds. Someone left envelope on our door before we awoke. Man came to door couple hours before checkout and told us to pay and get out. Said we shouldn't have come in they are closed for winter. No signage stating closed for winter and website says open through November 30th and 11 AM checkout. Man became belligerent, demanding payment immediately, we handed him the envelope and told us to get out now. We weren't ready to leave and said we'd be out before check out. He started yelling at us and insisted we leave immediately. Husband told him he wasn't being very business like or professional and he yelled F%&# off. Went to go back In to RV he yelled go to hell. Very uncomfortable encounter. Will never go back. There were other overnight campers parked there when we arrived. Can not recommend. Sites not maintained, grounds full of burrs, lots of truck and hiway noise, expensive compared to other locations in the area. More
FlyN P


November 18, 2021
For what it is, it is okay. Medium sized RV park (<50 spots) in close proximity to the highway, and a Walmart across the street. We communicated via... read more phone, and received instructions by text. We found our assigned site, and found it to be a mostly level gravel pad off gravel roads. The hookups are convenient and functioned properly. This is a put your cash payment in the envelope and through the door slot kind of place - no contact. While it is no ones idea of a destination, it is good for a night.
VillagerRick


September 20, 2020