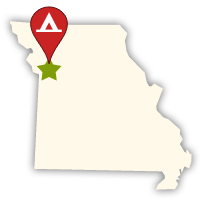 You may already know us from our Campground Reservations and Management Software but we do much more than that. You've landed on an example of the type of website we've created for many of our customers.
Our website development team has over 25 years of experience in the field. A lot went into the design of our website template and the features that are helping our customers get noticed. We've learned a lot, too, and add new features and functionality on a regular basis.
Features your customer's will love:
Easy to navigate on any device
Information prioritized for travelers in a hurry
Direct link to your online reservations system
Fast!
Under the hood:
Built on WordPress
Search engine friendly
Mobile friendly
Consistently updated for security
Google Analytics setup
Add-ons:
Pricing

Member
---
Website
with
Campground Commander Registration & Management Software
Website: $1,150
Hosting: FREE
Maintenance: FREE
Membership must be purchased first to be eligible for discounted website price.

Non-Member
---
Stand-alone website
without
Campground Commander Registration & Management Software
Website: $1,450
Hosting: $55/month
Maintenance: FREE
Balance due at time of final website approval and before launch.
We stayed here for one night while traveling between Abilene, Kansas and Denver, Colorado. The staff initially put us in site 41, but as we pulled in we realized... read more there was no way we were going to avoid scraping our brand new roof on one of the tree branches on our way out (our rig is just under 13-feet tall). We asked if we could get a different spot and that wasn't a problem (they were willing to call a camper and have him move his truck so we could have more room pulling in, but that wasn't necessary). The roads in the campground are gravel. There was (what looked like) a brand new section of pull-throughs that was entirely gravel, but in the older rows of sites the surface was grass with some patches of dirt. Our site was a bit off-level side-to-side, but nothing that a block or two on the low side couldn't solve. The sites in our row were buddy sites, but while the sites were close they weren't tight. They were in in process of remodeling the office building during our stay, so the only service being provided out of the building was checking in campers. There is a lot of open grassy space, particularly near the front of the campground, for walking dogs, though our dogs did pick up some burrs in their pads. We didn't notice any road noise from nearby I-70, nor from the traffic visiting the Walmart across the street from the campground. In terms of cell service, the speeds I got on my Verizon Jetpack with MIMO antenna when we first arrived were low - 4Mbps down and 7Mbps up - and they got worse as the day went on: we could not stream video and certain webpages took forever to load. However, I did see decent bandwidth early Sunday morning, with one (brief) reading of 34Mbps down and 17Mbps up, so maybe Verizon is a bit congested. The one speed test I performed on my AT&T phone showed 170Mbps down and 21Mbps up. The campground WiFi was good enough for basic web surfing but struggled when uploading photos. We'd stay here again if we were in the area.
Brian Swartzfager


May 9, 2021
Staying the winter here. Wonderful staff, it's closed for the winter, but long term parking is accepted while spaces last. It's an oasis on the prairie for sure, VERY good... read more on every aspect. Clean and grounds are meticulous. They are making improvements to make it even better. if I would have to rate this park on a scale from 1 to 10, I would give it an 11.
Glenn Graham


December 1, 2021
We stopped in for one night while traveling through the area. It was within walking distance to Walmart and and several restaurants. The park was nice and quiet and well... read more maintained. Would recommend a little work on the showers, maybe adding a shelf and towel hooks. No place for you to set your stuff except the floor. But the water was nice and hot. I would stay again.
Michelle Bryant


August 14, 2022
This park is right off I-70, easy to access. The staff was very friendly. Walmart is across the street and easy access to several places to eat. ... read more Very good WiFi. Our site was level with gravel. Bathhouse was dated, but clean. Ownership has changed and the name is now Colby RV Park. Would recommend to campers.
TTTsssHHH


May 20, 2022
Uses to be Whistle stop now its Colby RV. New ownership is horrible. Arrived after closing so did late check in but no envelopes to pay so planned... read more to pay in morning as we have done at many other campgrounds. Someone left envelope on our door before we awoke. Man came to door couple hours before checkout and told us to pay and get out. Said we shouldn't have come in they are closed for winter. No signage stating closed for winter and website says open through November 30th and 11 AM checkout. Man became belligerent, demanding payment immediately, we handed him the envelope and told us to get out now. We weren't ready to leave and said we'd be out before check out. He started yelling at us and insisted we leave immediately. Husband told him he wasn't being very business like or professional and he yelled F%&# off. Went to go back In to RV he yelled go to hell. Very uncomfortable encounter. Will never go back. There were other overnight campers parked there when we arrived. Can not recommend. Sites not maintained, grounds full of burrs, lots of truck and hiway noise, expensive compared to other locations in the area. More
FlyN P


November 18, 2021
For what it is, it is okay. Medium sized RV park (<50 spots) in close proximity to the highway, and a Walmart across the street. We communicated via... read more phone, and received instructions by text. We found our assigned site, and found it to be a mostly level gravel pad off gravel roads. The hookups are convenient and functioned properly. This is a put your cash payment in the envelope and through the door slot kind of place - no contact. While it is no ones idea of a destination, it is good for a night.
VillagerRick


September 20, 2020